Edit Current Bio
UCB is written collaboratively by you and our community of volunteers. Please edit and add contents by clicking on the add and edit links to the right of the content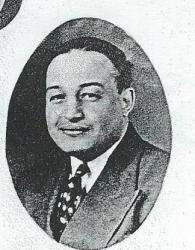 He was born in Luray, VA. He is accomplished in the area of Healthcare.
Basic Info
Attachments
Relations
Organizations
Accomplishments
Schools
Employers
Lewis Lloyd Burrell, Jr. was born in Luray, Virginia in 1904. His parents, Lewis Lloyd Burrell, Sr. and Carrie Pinkett Burrell were natives of Virginia. Dr. Burrell graduated from Howard University Medical College in Washington, DC. in 1926. He interned at Providence Hospital.

He came to Buffalo, NY in 1936 and established his practice a year later as one of the first Black doctors in the city. He was one of the first presidents of the Erie County Chapter of the American Academy of General Practice.

He was married to Dr. Helen Wheatland-Burrell on December 1, 1930. He was the brother of Judge Robert A. Burrell.