Edit Current Bio
UCB is written collaboratively by you and our community of volunteers. Please edit and add contents by clicking on the add and edit links to the right of the content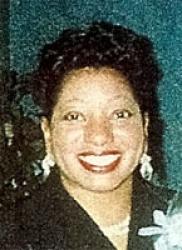 She was born in Buffalo, NY. She is accomplished in the area of Education.
Basic Info
Attachments
Relations
Organizations
Accomplishments
Schools
Employers
Kathy Marie Bethel is married to Bradley James Bethel Sr. and has three children, Chondell Marie, Bradley James Jr., and Brandon Michael.

She attended Buffalo Public Schools from kindergarten to grade twelve. Her empathy for students attending urban schools (specifically Buffalo Public Schools) comes from the experience of literally having walked in their shoes.

Kathy has always known that her calling in life was to work in urban schools. She first began her career as an educator in the Buffalo School District in the 1980's. In 1996, Kathy received the Apple for the Teacher award from Iota Phi Lambda Sorority.

Armed with a Bachelor of Arts Degree in sociology and a New York State teaching certificate, Kathy embarked upon post graduate studies at Medaille College in July of 1999. In 2001, she received a Masters Degree in Education from Medaille, which focused on Curriculum Design. In 2003, Kathy enrolled in the Leadership for Tomorrow's Schools (LIFTS) Program at the University at Buffalo. The Internship facilitated her work as an administrator for regular education and special education students in an elementary school setting and in the district Curriculum Department.

Kathy received a second Masters Degree in Education with a focus on Administration from the University at Buffalo (UB) in 2005. She also received a certificate for Specialist in Educational Administration (SEA) from UB and a permanent School District Administration (SDA) certificate from the state of New York, all in the same year. In 2006, Kathy was chosen along with 19 fellow cohort members from a pool of over 50 applicants to participate in the first cohort of the Leadership Academy of aspiring Administrators. Upon completion of this 8 month program, she was presented with a Certificate of Recognition by the Grater Buffalo Leadership Collaborative.

Kathy is employed by the Buffalo Public School District as a music educator where she served as co-writer of the Music Curriculum, Music Teacher's Handbook, and several departmental music exams. She was nominated as a candidate for the Manchester Who's Who Among Educators in the Fall of 2005 and has repeatedly demonstrated effective leadership skills while implementing and sustaining a viable music education program for pre-kindergarten through 8th grade students. In addition to her good organizational and management skills, Kathy has a talent for relationship building; knowledge sharing, collaboration and keeping a steadfast focus on a shared vision. These attributes have enabled her to connect the music curriculum to core subjects to fulfill the National and New York State Learning Standards.

As part of her community involvement, Kathy has served as a piano accompanist for various churches, children's organizations and musical groups in and around Buffalo. She currently serves on the Educational Committee for the Buffalo Philharmonic Orchestra and holds the office of Sergeant-at-Arms for the Xi Epsilon Omega Chapter of Alpha Kappa Alpha Sorority, Inc.

Her hobbies include reading the biographies of famous people, listening to Jazz and Gospel music and playing piano. Kathy's professional vision is to collaborate with others in creating an environment where the cognitive and affective domains of learners are cultivated to ensure their success in a global society.