Edit Current Bio
UCB is written collaboratively by you and our community of volunteers. Please edit and add contents by clicking on the add and edit links to the right of the content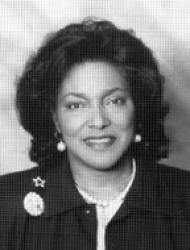 Basic Info
Attachments
Relations
Organizations
Accomplishments
Schools
Employers
Yvonne began her career with the Internal Revenue Service in 1974 as a Taxpayer Service Representative. After a series of promotions and increasing responsibility, she recently became the Employee/Community Liaison Officer for the Northeast Area of Internal Revenue Service. She is responsible for improving employee job satisfaction and increasing the visibility of IRS, as an agency in the community, which will ultimately positively impact voluntary compliance.

Yvonne has both initiated and supported numerous programs to provide developmental opportunities for young people, with an emphasis on women and minorities, e.g., the Buffalo Urban League Job Training Program.

Yvonne is a silver and life member of Alpha Kappa Alpha Sorority, Inc., and is the immediate past President of the Gamma Phi Omega Chapter, serving in this capacity for four years. She also served as the Vice President for four years and was the Graduate Advisor to the Gamma Iota undergraduate chapter for thirteen years. As Graduate Advisor, she was responsible for monitoring the program activities of countless college students all of whom have achieved considerable successes in their careers.

Yvonne also coordinates many community outreach activities for the Internal Revenue Service including the Meals on Wheels, the United Way Day of Caring Project, and many others. Her member-ship in clubs and other organizations is extensive and includes The Buffalo Chapter of The Links, Incorporated, the National Association of Negro Business and Professional Women's Clubs, the Buffalo Junior League, and the American Association of University Women.

Numerous agencies benefit from her board memberships including the Buffalo and Erie County Historical Society Board of Managers, the Buffalo Alliance for Education, and the YWCA of Western New York, Nominating Committee. Yvonne also completed the prestigious "Leadership Buffalo" training in 2002 and she is a member of the Community Facilitation Team for the organization.

The community has recognized Yvonne with countless awards and citations for her professional and community work including the Black Achievers in Industry Award; Federal Woman of the Year Award; YWCA Outstanding Leadership Achievement Award; Department of the Treasury Distinguished Performance Award; Alpha Kappa Alpha Sorority, Inc., Outstanding President Award; and National Conference for Community and Justice Brotherhood and Sisterhood Award for Community Service/Volunteerism.

Yvonne is a member of St. John Baptist Church where she serves on the Board of Education Ministry.

She is the proud daughter of Leona and the late Otto Boyles, who inspired her to become the person she is today. She is married to Kermit Allen Evans. They have two sons Karlton and Keith and three grandchildren Marriza, Justin and Amara. Yvonne believes that "Through God all things are possible."