Edit Current Bio
UCB is written collaboratively by you and our community of volunteers. Please edit and add contents by clicking on the add and edit links to the right of the content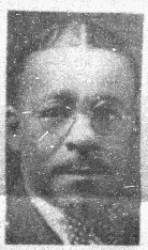 Born on 10-26-1887. He was born in Buffalo, NY. He was accomplished in the area of Community. He later died on 10-28-1964.
Basic Info
Attachments
Relations
Organizations
Accomplishments
Schools
Employers
Rudolph S. Lane was born on October 26, 1887 in Buffalo, New York. His parents were William and Martha Lane.

Lane was involved with the first African American YMCA established in Buffalo in 1923. He was also one of the original Board Members of the Michigan Avenue YMCA and was instrumental in the fundraising and other activities that led to the construction and operation of the second YMCA in the U.S. designed by an African American architect, John Brent. The Michigan Avenue YMCA opened in 1928. Lane served as President of the Board for nine years.

Lane was an active member of his family's church, Bethel African Methodist Episcopal Church from childhood. During his more than 40-year membership, he served in many capacities, most notably as church treasurer and secretary.

His other community activities and memberships included the St. John Lodge No. 16 F&AM, Bison Consistory, Shriners, and Court Douglass #8786 Ancient Order of Foresters. He served as the secretary of the last organization for 25 years. His service to these organizations can be counted in decades.

He worked as a bookkeeper for Buffalo Optical Company. Joining the company in 1907, he worked his way up to this position. The company observed his 50 years of service in an appreciation party given in 1957. He retired in 1961. He was married to Gertrude Neal Lane for 42 years and had two children, Doris Bolyer and Wilfred Goode. Mrs. Lane died on October 16, 1977 at the age of 92.

Mr. Lane is buried in Forest Lawn Cemetery, Buffalo, New York as is his wife.