Edit Current Bio
UCB is written collaboratively by you and our community of volunteers. Please edit and add contents by clicking on the add and edit links to the right of the content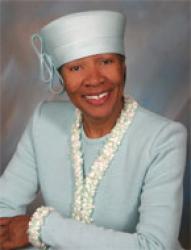 Basic Info
Attachments
Relations
Organizations
Accomplishments
Schools
Employers
Dr. JoAnn W. Haysbert was appointed fifteenth president of Langston University in August 2005 by the Board of Regents for Oklahoma State University and the A&M Colleges. This appointment distinguishes her as the first African-American female president of an institution of higher education in the state of Oklahoma.

A seasoned administrator who leads by example, Dr. Haysbert has amassed a stellar list of credentials during her more than thirty years as an academician and higher education administrator. She came to Langston University after successful 25-year tenure at Hampton University in Hampton, Virginia. While there, her superior administrative skills and scholastic acumen landed her several key positions, including acting president, provost, assistant provost, professor and coordinator of graduate programs in education, dean of freshman studies, assistant vice president for academic affairs, director of summer sessions, and director of the assessment and learning support center.

She has also held positions at Virginia State University, Auburn University and Alexander City State Junior College.

Dr. Haysbert earned a bachelorâ??s degree in psychology from Johnson C. Smith University, and a masterâ??s and doctorate in administration and supervision in higher education from Auburn University. She also studied at California State University in San Jose and Harvard Universityâ??s Graduate School of Education.

Lauded as an â??innovatorâ? and a â??fiscally intuitive administrator,â? Dr. Haysbert has brought to Langston University a new way of thinking about the business of higher education during her first year at the helm. Under the guiding mantra, â??From Excellence to Greatness,â? she has already worked collaboratively with Langston stakeholders to create a vision that will enhance the Universityâ??s mission to spawn innovation, generate new technologies and ideas, and produce talented graduates for tomorrowâ??s global marketplace.

The prolific author, researcher and grant writer is active in numerous organizations including the Board of Directors, The State Chamber; the Commission on Women in Higher Education, American Council on Education (ACE); Board of Directors, Greenwood Cultural Center; Leadership Oklahoma, Class XX; and the Community Relations Council, Guthrie Job Corps.

The Kingstree, South Carolina, native is the mother of five children: Andre, Nineveh, Nazareth, Jordan and Samaria.