Edit Current Bio
UCB is written collaboratively by you and our community of volunteers. Please edit and add contents by clicking on the add and edit links to the right of the content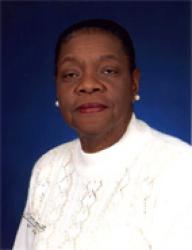 Bernice Hankerson Wiggins
Born on 5-12-1940. She was born in Cincinnati, Ohio.
Basic Info
Attachments
Relations
Organizations
Accomplishments
Schools
Employers
Born May 12, 1940, in Cincinnati, Ohio, I was the eldest of three children, and a Mothersââ?¬â?¢ Day present for my parents, Solonie and Uly Hankerson. In 1947, our family moved to Buffalo, New York. My brothers Uly, Jr, William and I were blessed to grow up in a healthy, loving home and our family became longtime members of Trinity Baptist Church. Both parents worked, my father in a local steel mill and my mother as a domestic.

I completed my elementary and high school education at PS #6 and East High School. Several years later, I attained a Bachelorââ?¬â?¢s degree from Empire State College and a Masterââ?¬â?¢s degree from Buffalo State College. Both schools are divisions of the State University of New York.

Following a twenty-year career as Executive Assistant at the Community Action Organization of Erie County I retired in 2002. I am most proud of my work with the CAO in serving some of the less fortunate citizens of Erie County.

Service to the Church
I have been an active member of Trinity Baptist Church for the past sixty-two years and served in many capacities including: Sunday school teacher, Director of Christian Education, Director of the Baptist Training Union, Vice president of Usher Board, and Chair of several Womenââ?¬â?¢s Day committees.

I initiated the first Black History Chocolate Hour which is an educational and enjoyable program with the main focus upon African American history, followed by a delicious repast of all-things-chocolate, including cookies, cakes, muffins, chocolate drinks, and candy.

For several years I implemented and coordinated a ââ?¬Å?Church Family Day and Balloon Launchââ?¬ event, a contest to enhance Sunday School attendance. A prize was awarded to the family with the most members present and balloons were launched with notes attached requesting a reply as to where the note was found. A large wall map depicted those areas of the United States in which the balloons had landed.

Most poignant, however, was our Inclusive Memorial Service. As chairperson of this committee, we sought to honor all members who had passed prior to this date. It was a remarkably moving program enhanced by candles and flowers strategically placed throughout the church.

As a child and into young adulthood, I was fortunate to be included with the church mothers in visitations to the sick and homebound. Today, I continue this personal ministry into nursing homes, hospitals, and the private homes of parishioners, friends, and colleagues. Hopefully my songs and prayers will encourage and cheer those experiencing illnesses or infirmities.

My church affiliations include the Womenââ?¬â?¢s Auxiliary of the Great Lakes Baptist Association, serving as Assistant Financial Secretary and a member of the Devotion Team. I was also Chairperson of the Auxiliaryââ?¬â?¢s Visitation Committee, devoted specifically to patients at the Erie County Home.

Trinity Baptist Church Historical Museum
I feel, however, that my main contribution to the Church has been as Founder/Curator of the Trinity Baptist Church Historical Museum representing the first seventy-five years of the churchââ?¬â?¢s 92 year history.

Founded in April 1982 with best friend, the late Diana C. Perry, the museum is housed within the building, but was initially envisioned as a pictorial history book. However, it soon became a repository for church history. Following Dianaââ?¬â?¢s death in 2005, Keith A. Crippen joined me and provided the artistic assistance required to complete an initial phase of the project. The collection was soon transformed into an impressive gallery housing a perceptive display of artifacts and photographs dating back over 75 years. The museum debuted in 2005, and a second gallery was dedicated in August 17, 2008. Tours and oral history of the church are provided upon request.

Community Service
Over the years, I enjoyed serving on a number of community healthcare advisory boards. In 1983, I was a proud member of the Publicity and Fund Raising Committee of the Buffalo Ronald McDonald House during itsââ?¬â?¢ formative year. Currently in 2009, I am member of the Afro-American Historical Association of the Niagara Frontier and Assistant Secretary of the St. John United Federal Credit Union Board of Directors.

For me, a second major accomplishment is as Founder of the 4th Monday Book Club. The group originated in January 1995 following my many attempts to join existing book clubs. Unfortunately, none of the groups that I contacted met on a regular basis, and so was launched the 4th Monday Book Club. The book club is comprised of black females ââ?¬â?? mostly all now retirees. The reading selections encompass many genres, fiction, non-fiction, historical, mystery and religious books. The books we read are all authored primarily by Black females. However, twice yearly we include a book written by a Black male and one by an author of another nationality (male or female)

Throughout our fourteen years of existence we have had several nationally known Buffalo- reared authors attend our meetings for a ââ?¬Ë?Discussion Partyââ?¬â?¢. Those honored guests include: Virginia DeBerry, Ambrose Lane, Dr. Karla Holloway and Dr. Ishmael Reed. The book club has also been privileged to critique manuscripts that fledging writers have sent to us.

Family
I was married in December 1960 to Leroy Wiggins, a retired Buffalo high school business teacher and we were blessed with four children, all college graduates. Our two sons Leroy, Jr. and Douglas are engineers, Angela is employed in philanthropy and Valerie was a social worker prior to her devastating bout with multiple sclerosis in 1989. Due to the need for comprehensive, continuing care, Valerie returned home in 1998. As principal caregivers, much of our time understandably is devoted to her.

We are the proverbial doting grandparents and are delighted, excited and thrilled with our four grandchildren, Olivia, Vanessa, Douglas and Corin.