Edit Current Bio
UCB is written collaboratively by you and our community of volunteers. Please edit and add contents by clicking on the add and edit links to the right of the content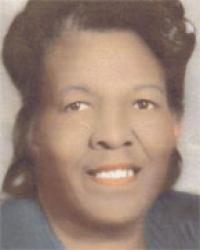 Florence Scarborough Patterson
Born on 7-11-1888. He was born in Topeka, KS.
Basic Info
Attachments
Relations
Organizations
Accomplishments
Schools
Employers
Florence Etta Patterson, the only child of John H. and Eliza King Scarborough, was born July 11, 1888 in Topeka, Kansas where her parents had settled along with her motherââ?¬â?¢s brothers and first cousins. They had moved to Kansas from Kosciusko, Mississippi after the Civil War. In the second land run of 1889, her parents and motherââ?¬â?¢s brothers and cousins came to the Oklahoma Territory and homesteaded in Kingfisher County.


Mrs. Patterson attended grade school in the community, which became known as Pleasant Valley. She later attended Langston University. She taught school in Kingfisher County and Blaine County prior to her marriage to William Robert Patterson of Hennessey. The family lived in Hennessey, Oklahoma where Mr. Patterson taught school at Hall High School. He later was selected as principal of the new Dunbar Consolidated High School west of Hennessey.


Mrs. Patterson moved to Langston in 1928 when her oldest daughter entered college. She opened a cafÃ?©, ââ?¬Å?The College Innââ?¬. The family later purchased property next to the University, built a new residence and a larger cafÃ?©. She also operated the bus station and a service station. She employed many college students helping them to receive their college education by providing them room and board. She could never stand to see a hungry student. She traded with local farmers for fresh vegetables and supported Negro businesses like Jaycola Bottling Company of Oklahoma City owned by Mr. Percy James. The times were hard because of the Depression of the 1930ââ?¬â?¢s but she made a success of her business. Many former Langston students still talk of her good food and how she would feed them when they had no money.


In 1941, Mrs. Patterson sold her businesses and moved to Lawton where her husband was principal of Douglass High School. Despite ill health and the loss of both legs, she devoted her life to church, fraternal and civic work and remained active in community projects until the time of her death in 1967. She was a devoted mother, grandmother and great-grandmother who kept the children while their parents worked. She felt the need to serve her fellow man, particularly young people. She always had a cheerful smile and a helping hand for those less fortunate and passed that legacy on to her children, Ruby I. Patmon, Gladys F. Finch and Willie E. Rose.