Edit Current Bio
UCB is written collaboratively by you and our community of volunteers. Please edit and add contents by clicking on the add and edit links to the right of the content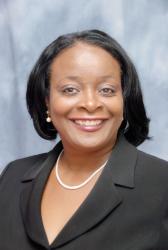 She was born in Buffalo, NY.
Basic Info
Attachments
Relations
Organizations
Accomplishments
Schools
Employers
Debbie Allen was born, raised and educated in Buffalo, New York. Her family's roots are in Alabama. Debbie attended both public and private schools and is a graduate of Grover Cleveland High School. She is the oldest of 11 children and wears many hats in her family. Debbie is the "make it happen" woman. She is driven by a passion for excellence in both her personal and professional life and hosts a high level of integrity in everything she does. Debbie is a- compassionate, ambitious visionary whose world hosts no strangers. Anything she can do to help another human being becomes her mission for the day! She is a "people person" of gigantic proportions and volunteers on many charitable and worthy endeavors.

Debbie Allen is a multi-tasking sensation and has always had more than one iron in the fire. She started her Event Planning & Concierge Services in 1995, just two years after being hired at Saginaw General Motors (AAM) as a Quality Assurance Processer. In 2005, she became an YTB franchise owner and started D & D Travel, where she creates dream vacations, cruises, destination parties and honeymoon and group travel extravaganzas.

Debbie is a power house of ambition and motivation. Debbie, founded the Virginia D. Moore-Rainey Fighting Lung Cancer Organization, in memory of her late sister a non-smoker, who passed from Lung Cancer December 2012. She currently serves as President of Above the Rest Co-ed Social Club. She is President and past Vice President of the Board of Directors for Schiller Park Community Services Inc., a Board Member of Empowerment Temple Ministries and former Chair of Events National Black MBAA WNY Chapter. She is a former President of the Xcel Social Club. Debbie has volunteered with the WNY Food Bank, Choppers for Charity and Hogs Against Hunger. She, also has volunteered on numerous local political campaigns as well as helped to organize several community based initiatives, most notably Feed the Children and the "Silence the Violence Parade".

Ms. Allen is a current student at the University of Phoenix, she holds Certificates in Board Leadership from the United Way of Buffalo & Erie County, Event Planning and Beating the Odds, Restaurant Administration from the Restaurant Institute, Sales and Marketing, Basic Business Success, Women in Leadership and Paralegal Certificates from Canisius College Women's Business Center and is a Clia Certified Travel Agent. Her favorite quote is "The best thing about the future is it comes one day at a time". Debbie not only gives her best to each day one day at a time ââ?¬â?? she also lives to make the best of each day for others.

Debbie Allen is a divorcee and has one daughter, De'Anna J. Allen. She's also the caregiver of baby April and Little Fellow. She resides in Amherst, New York.