Edit Current Bio
UCB is written collaboratively by you and our community of volunteers. Please edit and add contents by clicking on the add and edit links to the right of the content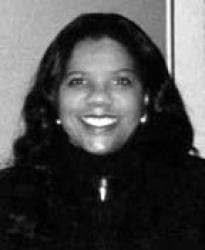 She was born in Buffalo, NY.
Basic Info
Attachments
Relations
Organizations
Accomplishments
Schools
Employers
This biography appears in Uncrowned Queens, Volume II. Patrice Cathey is a native of Buffalo, New York. She is the daughter of the late Eulis M. Cathey, Sr., former Erie County Probation Officer and Mrs. Ruth H. Cathey, retired Buffalo Public School teacher and coach. She has one brother, Eulis Cathey, Jr. of New York City. She is a graduate of the Buffalo Seminary and received a certificate of Interior Design from John Robert Powers Career School. She has a B.A. in English, and a M.S. Ed. from Canisius College. Patrice is working towards a Ph.D. candidate.

Patrice is an internationally recognized poet, performer, educator, and children's advocate. She began her career in education teaching in the Project Gift Program at St. John Baptist Church and continued teaching seventh and eighth grade literature at the Academy. Prior to her education career, Ms. Cathey owned Classique' Creations Interior Design Studio and participated in two Junior League Show Houses. She is the Director of the Liberty Partnerships Program at Buffalo State College.

Patrice has founded numerous companies and organizations including Ethic and Etiquette, Poetically Speaking Poetry Workshops for Children and Onya Publishing. This unique publishing house specializes in poetry chatbooks and short stories. Patrice's publications include, Sounds of Poetry CD, and an anthology of select poets throughout the world entitled, Friends I've Never Met, Heart of My Hands and Nubian Princess and When Poems Take Wings.Life Poems, a unique collection of love poems published in January 2004.

As a performance poet Patrice reads her poetry with jazz accompaniment working with such notable jazz musicians as the late Al Tinney. Her many awards include, International Society of Poetry Yearly Award, The Poetry Woman of the Year Award, and the Buffalo Seminary 2002 Distinguished Alumnae Award. Her professional organization memberships include, AEEE, National Black Educators, Women in Higher Education, The National Association of University Women, and numerous poetry societies. She has been recognized in the 2004 volume of Who's Who in America and Who's Who of American Women. She is a member of Alpha Kappa Alpha Sorority, Inc. and the Junior League.

Patrice is the proud mother of three sons, Jonathan Eulis, Stephan James, and Patrick Jason Barr.