Edit Current Bio
UCB is written collaboratively by you and our community of volunteers. Please edit and add contents by clicking on the add and edit links to the right of the content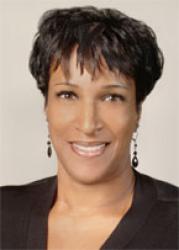 Marnetta A. Mitchell Malcolm
She was born in Buffalo, NY. She is accomplished in the area of Media.
Basic Info
Attachments
Relations
Organizations
Accomplishments
Schools
Employers
Marnetta A. Malcolm is a native of Buffalo, New York. She is the daughter of Viola and the late Thurman Mitchell. She attended Buffalo Public Schools and graduated from Hutchinson Central Technical High School. She attended Niagara University and Bryant and Stratton Business Institute.

She is presently a Radio Marketing Consultant at Entercom Buffalo which includes AM 1400, WBEN 930, KISS 98.5, WGR 550, STAR 102.5, The Lake 107.7 and WWKB 1520. Prior to joining Entercom Buffalo, she was the Sales Manager at WUFO Radio.

Marnetta is dedicated to helping the community. She established the monthly AM 1400 Solid Gold Soul Community Award honoring people making a difference in the community. She partnered with several of her clients and The Pan Hellenic Council to have monthly fundraisers that benefited non-for- profits in the community. She also works with the Stop the Violence Coalition mentoring their youth.

Her love of music led to her to creating the Colored Musician's Club annual Holiday Fundraiser. She also help organize, produce and promote the Colored Musician's Club "Queen City Jazz Festival", Buffalo Funk Fest, the "Rick James Memorial Concert" and "A Black Tie for Black History" Extravaganza a benefit honoring Buffalo's Black History Makers during Black History month.

Her current board activities include Board of Directors, Buffalo Quarters Historical Society which increases Buffalo's awareness as it pertains to the Underground Railroad Movement; Board of Directors, Compeer of Greater Buffalo, whose mission is to provide volunteer companions to improve the lives of adults and children with mental health issues and Board of Directors, Buffalo Inner City Athletic Education Association, which provides scholarships to area high school athletics. She was honored as one of the "50 Women Builders of Communities and Dreams" and the prestigious Black Achievers in Industry Award in 2007.

Marnetta is a member of the True Bethel Baptist Church and believes that "Love conquers all". With her faith in GOD and the support and love she receives from her family and friends she believes anything is possible. She is the wife of Edmund Malcolm, parent of Jason, stepparent to Demetrius, Dominique and Dakota, step grandparent to Ahkilah and Lawrence and sister of Bernard, Joyce and Valerie Mitchell.