Edit Current Bio
UCB is written collaboratively by you and our community of volunteers. Please edit and add contents by clicking on the add and edit links to the right of the content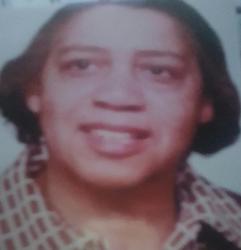 Born on 10-7-1916. She was born in Niagara Falls, NY. She is accomplished in the area of Community.
Basic Info
Attachments
Relations
Organizations
Accomplishments
Schools
Employers
Inez V. Caver was born to two of the founding members of New Hope Baptist Church, the Late Deacon Willie Walter Ellis and Deaconess Aurelia Smith-Ellis, on October 7, 1916 in Niagara Falls.

She attended schools in the Niagara Falls School system.

She worked for Auto-Lite Corp. from 1935 to 1938 and Moore Business Forms from 1938 to 1941.
She opened her own restaurant, "Carver's," located at 216 13th St., and relocated her business to Niagara Street in 1979. She retired in 1995, after 54 years of service to the community.

She was a member of New Hope Baptist Church, Niagara Council on Aging and Memorial Parkway Block Club.

An avid bowler, she served as the first president of the Pioneer Mixed Bowling League that started in 1963. She received many state and local awards and bowled through April 2000.

Vivian has a daughter, Marva C. Frails of Niagara Falls, who was taught to play the piano by her sister and became a music teacher in the Niagara Falls School district. She has 11 grandchildren, 13 great grandchildren and 3 great-great grandchildren.