Edit Current Bio
UCB is written collaboratively by you and our community of volunteers. Please edit and add contents by clicking on the add and edit links to the right of the content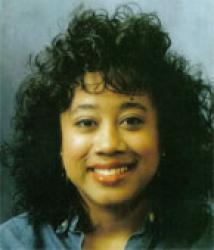 Born on 1-18-1970. She was born in Buffalo, NY.
Basic Info
Attachments
Relations
Organizations
Accomplishments
Schools
Employers
Dianna Robyn Coles was born on January 18, 1970, in Buffalo's Millard Fillmore Hospital to Robert and Claudia Coles (nee Clark) (Deceased). Robert Coles was the first minority Union Steward at WKBW-ABC Network Affiliate in Buffalo, NY where he retired after 33 years of service. She has one sister: Janice V. Peoples, stepmother: Chyrel Coles, and her maternal grandparents (deceased) are: Fay V. Lane and Albert Clark, paternal grandparents (deceased) are: Dorothy and Alex Coles.

Dianna Coles began her education at St. Gerard's Catholic Elementary School. Following St. Gerard's she was enrolled in School #43. She also attended The Buffalo Academy for Visual and Performing Arts, graduating with Honors in 1988. Dianna advanced to Buffalo State College in 1990 where she received her B.S. in Sociology in 1995.

In 1992, she joined Health Care Plan/Choice Care as the first female African American Provider Relations Representative servicing over 100 physicians and physician group, providing education and financial support to the provider community for 2 years.

In 1994, Dianna became a consultant in Owings Mills, Maryland for CMG Health, a Behavioral Managed Care Company. In this role she set up networks of Behavioral Health Centers in the Mid Atlantic States for various insurance companies.

In 1999 Dianna relocated to New Jersey where she began working for HIP Health Plan of New York as Assistant Director of Provider Operations. HIP is located at 55 Water Street in New York City and is NYC's 3rd largest health plan with over 1 million members. During her tenure there she was the plan liaison between HIP and the New York City and State Departments of Health, ensuring that all regulatory and contractual requirements were met.

Currently, Dianna is Director of Medical Contracts and Compliance for United Health Care, located at 7 Hanover Square in Lower Manhattan. She is a member of the National Association of Female Executives, past member of the Buffalo Chapter of the NAACP and a past member of the American Society of University Women. She currently consults for World Health Solutions in Brooklyn, NY and attends First Baptist Church of Lincoln Gardens in Somerset, New Jersey. She also holds certificates in: CPT Coding Training; Management Training Techniques; NCQA Standards; Domestic Violence and Rape Counseling; Child abuse identification and reporting (NYS certified); Confidentiality issues in Mental Health, Buffalo; NYS OMRDD Core Case Management Training; and HIV/AIDS Community Educator (Certificate).

On a personal note, Dianna has two nephews: Todd Alexander (12) and Evan Christopher Peoples (7), and three Godchildren: Cidney Mierra (5), Chelsea Gabrielle (4), and Justen Joseph Lee-Sam (3).

Her motto is a statement written by Ralph Marston:

"Stop worrying about what you don't have and start finding real joy in what you do have. Stop agonizing over what might happen and start moving toward the best of what can happen. All the richness of life is here today for you to touch. The limitless abundance of the universe is yours right now to experience."