Edit Current Bio
UCB is written collaboratively by you and our community of volunteers. Please edit and add contents by clicking on the add and edit links to the right of the content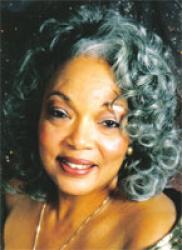 Born on 5-17-1952. She was born in Buffalo, NY.
Basic Info
Attachments
Relations
Organizations
Accomplishments
Schools
Employers
The oldest of four children, Dera Elizabeth Mitchell (Fuller) was born in Buffalo New York on May 17,1952 to Samuel and Elizabeth Mitchell. She and her sister and brothers, Teresa (White), George and Samuel Jr ..attended Buffalo Public schools until their parents had a home built in Williamsville N. Y. in 1968. She married Christopher Fuller on July 6,1974. Out of that union came two wonderfully gifted and talented daughters, Julelah Elizabeth Fuller and Dr. Jenora Lyn Fuller.

Dera graduated from Williamsville North High School in 1970 and attended Rockford College (Rockford Illinois), Medaille College and the University of Buffalo. She began volunteering in the human services field while in high school as a tutor under her father who was Executive Director of OIC (Opportunities Industrialization Center). In 1973 she was hired by UPS N DOWNS Clothing Stores and sent to the company's management training school in Louisville Kentucky. Following completion of management training she was sent to Detroit Michigan to manage the second highest volume store in the UPS N DOWNS chain making her the company's first African American manager. She later served as store manager locally in Rochester for Airports/Davids. While in Detroit she also served as a buyer for local African American retailers. After marriage, she continued working in retail, but her desire to help and give something back to the community stayed with her. When her husband was transferred to Chicago Illinois, the opportunity presented itself when she became active in the Chicago Chapter of the Southern Christian Leadership Conference. Dera was hired to manage the Dupage County Office of SCLC. While working at SCLC, she conducted seminars on selfdevelopment and interpersonal relationships for employees of Illinois Bell and was an active member of the Chicago Chapter of Women In Management. Additionally, She formed an employment council to assist minorities in obtaining employment. The council consisted of representatives from many major corporations including United Airlines and McDonalds Corporation. Following relocation back to Buffalo New York in 1980, Dera went to work for Seventy-Eight Restoration Corporation as program manager of the Job Readiness Training Program receiving a citation from former Gov. Hugh Carey for outstanding achievement. After leaving 78 Restoration, Dera was hired by Erie Community College as an Assistant Coordinator of Student Activities with the Office of Special Programs. In 1996 she was promoted to Activities Coordinator at the city campus. In 1997, due to her husbands' employment, the family moved to Baltimore Md. and Dera went to work for the nationally renowned Banneker-Douglass Museum in Annapolis as the Events Coordinator. While serving in this capacity, she was featured in Maryland Public Televion documentary on the history of the Banneker Douglass Museum.

Because of her height as a teenager Dera was sent, by her father, to John Robert Powers Finishing School becoming one of the first African American graduates. It was at this time that she developed a love for fashion and beauty Coupled with this her mother was an excellent seamstress who taught her how to sew. She signed with the Buffalo Models Guild and later with June II Modeling Agency. In the late 60's, Dera was regularly seen in the Downtown Merchants Back To School Shows. She was also a member of A.M..&A's and SearsTeen Boards. In the early 70's , and upon her return to Buffalo in 1980, she was a regular on the runways of A.M.&A's, LLBergers and Hengerers/Sibleys and could be seen spot modeling in the windows of stores at Eastern Hills and Boulevard Malls. She continued modeling in Buffalo and around the country for many years moving from regular size modeling to full-figured. While in high school, Dera was the first African American to compete in the Miss Amherst Beauty Pageant. After relocating back to Buffalo in 1980, she took al fashion design classes from English Designer. Marvin Hess and started designing clothes for local full figure women. In 1985, she formed the Western New York Fashion Designers Association which consisted of minority designers and seamstresses. The Association put on shows all over the Buffalo area. Sponsored by the Langston Hughes Center, she was one of the organizers of the Fabrique Fashion Show, the first of its kind to be held in the Buffalo area at the Buffalo Hilton Hotel highlighting the designs of local minority designers. In 1987 Dera purchased the franchise for the Miss Black USA Pageant. She coordinated and promoted the first national beauty pageant for African American women in Buffalo New York. The pageant was held at Buffalo State College in 1988 with over 1000 people in attendance. Dera also served as Fashion Editor for the Buffalo Challenger and fashion consultant for Channel 7's Buffalo Beat Community Service program in the late 1980's.

As children all the Mitchell siblings received musical instruction. Dera has served as Minister or Director of Music @ Walls Memorial A.ME. Zion Church (Buffalo), Louguen Memorial A.M.E. Zion Church, John Wesley A.M.E. Zion Church (Baltimore Md) and St. Paul Baptist Church Baltimore Md.) Additionally she served as Director of the A.M.E. Zion Church Buffalo District Lay Council Choir . In 1996 Dera formed the statewide Bi-Centennial Youth Choir that performed for the Bi-Centennial Celebration of the A.M.E. Zion Church @ Mother Zion A.M.E. Zion Church in New York City. Over the years, Dera has received numerous awards and citations in music, fashion and human services that were inclusive but not limited to:

* Outstanding Achievement in Human Services New York State Governor Hugh Carey
* Outstanding Young Black Woman - Buffalo Challenger
* Outstanding Achievement Citation from Buffalo Mayor James Griffin for the Miss Black USA Pageant
* Buffalo Council of Churches Outstanding Acheivement Award
* Outstanding Music Achievement Bflo/Roch/Syracuse Lay Council of the A.M.E. Zion Church

An article regarding her sense of fashion and style appeared in the Baltimore Sun in 1999.
Dera currently resides outside Baltimore Maryland and is employed at the Community College of Baltimore County as a program manager of an award winning welfare to work program. She serves as the Director of Music at St. Stephens A.M.E. Church (Essex Md.). She additionally flies to Buffalo once a month to direct and play at Walls Memorial A.M.E. Zion Church.

In all her endeavors, God has guided Dera's path. Her love of God, family, church and community has provided her with a very interesting, invigorating and fulfilling life. Many people receive accolades for work in a certain area. Dera's entire life has been a kaleidoscope of educational experiences filled with bountiful blessings that have allowed her to effectively service the needs of others.