Edit Current Bio
UCB is written collaboratively by you and our community of volunteers. Please edit and add contents by clicking on the add and edit links to the right of the content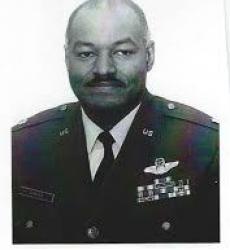 Cravane Middlebrooks Givens
Born on 6-16-1932. He was born in Buffalo, NY. He was accomplished in the area of Community. He later died on 7-22-2016.
Basic Info
Attachments
Relations
Organizations
Accomplishments
Schools
Employers
Cravane Middlebrooks Givens was born on June 16, 1932 in Buffalo, NY. He was the fifth of six children of the late William H. and Estelle Roberts Givens. He was baptized into First Shiloh Baptist Church where he sang in the Junior Choir and served on the Junior Usher Board. A product of the Buffalo Public School system, Givens attended Public School #75 and Hutchinson Central High School (now Hutch-Tech). While at HCHS, he played varsity football, basketball, and baseball. An outstanding leader, he was elected treasurer of his class as a junior and named Captain of the three athletic teams during his senior year. When he was elected President of the Class of 1950, he was the first Black student elected to that office. He also received the Dartmouth Award while a student.
In 11949 Givens was offered a football scholarship to A&T College in Greensboro, C (now North Carolina Agricultural and Technical University) and departed in August 1950 for "Aggie Land"; his first solo trip to the South. Though he originally enrolled as a pre-medicine major, he would ultimately pursue a degree in physical education. Not surprisingly then, he made the A&T football team and started as center linebacker in their third game against Hampton Institute. Not only was Hampton his father's alma mater, the elder Givens was a Black All-American there in the early 1900s. As a member of the team, Givens helped carry the A&T team to their 1950 CIAA Championship and the 1951 National Black College National Championship wins. Here too, Givens displayed his leadership skills and was named Game Captain in 1951 and 1952 and Team Captain in 1953. He was an organizer of the Letterman's Club in 1951.
Givens' college career encompassed more than football. Though Army ROTC enrollment was mandatory for all male students at land grant institutions, when A&T added a brand new Air Force detachment in 1951, Givens was selected as one of its first students. Because of his high academic achievement, he served as a Teaching Assistant for freshman health classes in the spring term of 1953 and the 1953-54 freshman physical education classes. He was a cum laude graduate of the class of 1954, earned a commission to the rank of Second Lieutenant, USAF Reserves and received the Greensboro Men's Club Award of 1954.
Ordered to active duty on June 24, 1954, Second Lieutenant Givens entered Primary Flight School 55R at Malden, (MS) AB and graduated August 31, 1955 at Vance AFB in Enid, OK. He attended B-29 crew training courses at Randolph (TX) AFB and a C-97 transition course at West Palm Beach (FL) AFB prior to arriving at his first permanent duty station, 55th Strategic Reconnaissance Wing, Forbes AFB in Topeka(KS), where he was a co-pilot on KC-97G aircraft in the 55th Air Refueling Squadron. In 1958, he was upgraded to Aircraft Commander. During his tour with the 55th, he undertook missions to Thule (Greenland), Alaska, Japan, England, Turkey, Canada, Hawaii, Formosa (Taiwan), and the Pacific Islands.
In 1963, he was transferred to 380th Bomb Wing, Plattsburgh (NY) AFB, where in 1964 he transitioned into the KC-135A jet tanker. In the summer of 1965 he was reassigned to the 6th Air Refueling Squadron, Walker AFB in Roswell, NM. Part of his duties there included serving as a Summary Court Officer for the crash of the Air Refueling Wing's KC-1135. When Walker AFB was closed in 1967, Givens was reassigned to Beale AFB in Marysville, CA. There he returned to Strategic Reconnaissance support and was assigned to refueling A-12 and SR-71 aircraft. He was refueling the fastest, highest-flying jet aircraft in aviation history, supporting their combat missions in Southeast Asia in the KC-135 Q aircraft.
He participated in tactical fighter deployments from the United States to Southeast Asia and bombing missions in the KC-135A over Vietnam, for which he received an Air Medal for supporting the Battle of Khe Sanh from the 3rd Air Division.
Givens completed his combat duty in April 1972 as Chief of Special Services with the 456th Combat Support Group staff. He retired at the rank of Lieutenant Colonel on June 30, 1974, after 20 years and 7 days of service, 6500 flight hours (including 500 combat hours), and stints as an Aircraft Commander and Chief Instructor Pilot for KC-135 Q with the 903rd and 9th Air Refueling Squadron (Beale AFB). The highly decorated retiree received an Air Medal, three Air Force Commendation medals, the Air Combat Crew badge and Outstanding Unit Awards, the KC-97 1500 Hour badge and the KC-135 200 Hour badge during his service.
Upon his retirement from the US Air Force, Givens returned to Buffalo after a 24 year absence in July 1974, But he cannot be said to have fully retired. From 1974-1977, he served as a football coach for Canisius College, after which he became a Supervisor of the NFTA's Metropolitan Transit Center for the next four years until 1977. Additionally following his retirement from the Air Force givens worked from 1985 until 1991 as the Assistant Director of Residence Life Activities for the SUNY College at Buffalo.
Retirement did not dim Givens' commitment to serving his community. Upon his return to Buffalo he and his family reconnected with Frist Shiloh Baptist Church where he serves as President of the Senior Ministry he was named to the Senior Hall of Fame in 2003. In 1982 joined Shiloh's Housing Corporations Board, where he still serves. He is the first president of the Shiloh Youth Foundation. Among his many accomplishments Givens is a Life Member and former Historian of Omega Psi Phi Fraternity, Phi Omega Chapter. He has served several terms as President of Phi Omega Chapter. He is a life member of the WNY Chapter of the Military Officers Association of America. He is a respected life member of the Buffalo Chapters of the NAAP and Buffalo Urban League. Mr. Givens is also active with the Hutchinson Central High School Alumni having served as a past President. His service to the community includes serving on the Martin Luther King Memorial Trust Fund of Buffalo, NY; and co-chair of the Martin Luther King Jr. Memorial events held for many years at Shea's Performing Arts Theatre. Givens was inducted into the North Carolina A&T State University Sports Hall of Fame in 1997.
Perhaps more important than his scholastic, athletic, military and community accomplishments, Givens is also a devoted family man. He has been married to Rhudine Giles Givens for more than 60 years. They are the adoptive parents of Robert Marc Givens, PhD and Dawn Marie Wofford. They are the proud grandparents of Aisha and Amber Wofford and the late Aaron Robert Givens, who tragically passed away in late 2015.
Additionally, Cravane Givens facilitated the posthumously awarding of the Congressional Gold Medal of Honor for his deceased brother William Givens who served in the United States Marine Corps.
Cravane Middlebrooks Givens is a true Uncrowned King of Western New York.