Edit Current Bio
UCB is written collaboratively by you and our community of volunteers. Please edit and add contents by clicking on the add and edit links to the right of the content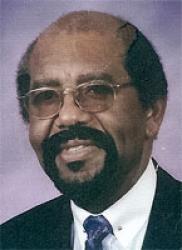 Born on 5-13-1933. He was born in New Orleans, Louisiana.
Basic Info
Attachments
Relations
Organizations
Accomplishments
Schools
Employers
Bertron Carter was born in New Orleans, Louisiana on May 13, 1933. He came to Buffalo as a child. He attended the Buffalo Public Schools and graduated from Hutchison Central High School. He is a graduate of Buffalo state College, where he earned a B.S and an M.Ed in Elementary Education. In addition, he also received his New York State Certification.

Bertron served in the U.S. Army in Washington D.C. as one of the first Black Presidential Honor Guards to the late President Eisenhower. He was honorably discharged in May, 1955.

Bertronâ??s teaching career has included; elementary school teacher in grades 2-6; supervisor of college student teachers; Western Zone Demonstration Teacher; teacher/manager of a Basic Adult Education Program; Human Relations Specialist for the Buffalo Public Schools. He also developed the guidelines for the first Minority Business Utilization program. He was a Contract Compliance Officer for the Board of Educationâ??s MBU program. In this position, he reviewed all bids and contracts for goods and services to ensure that ethnic and gender representation was present in percentages prescribed. He was also a member of the City/County Review Board for Minority Business Enterprises.

Bertron is a member of Omega Psi Phi Fraternity. He is also a member of Lincoln Memorial United Methodist Church, serving as a Trustee, and member of: Pastor Parish Relations Committee, Committee on Lay Leadership, church Council , Usher Board and Gospel Choir.

Bertron is married to Mary A. Carter, a retired Administrator of Childrenâ??s Services. They have three adult children, Terence, Daryl and Dawn and two grandchildren, Julian and Jasmine Carter.