Edit Current Bio
UCB is written collaboratively by you and our community of volunteers. Please edit and add contents by clicking on the add and edit links to the right of the content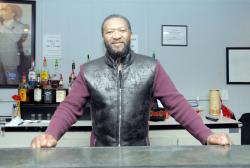 He was born in Buffalo, NY. He is accomplished in the area of the Arts.
Basic Info
Attachments
Relations
Organizations
Accomplishments
Schools
Employers
Thomas 'Tommy' Fluker was born and raised in Buffalo, New York, and attended Buffalo public schools. Tommy first fell in love with music at an early age and one of his greatest musical influences was from James Brown. Tommy has played, recorded, and toured with many national and local artists. After years of touring, he returned to Buffalo and formed his own band, The Unity Band, which has been one of the top bands in Western New York for over 30 years. The Unity Band has opened for many national from the Main Ingredients, Ohio Players, and Roy Ayers to name a few.

In addition to his musical career, Tommy presently operates and owns Arthur's Pub and Mike's Lounge, two legendary bars in the community that offer the best in local entertainment, including hosting the Jefferson Avenue Block Party every August. Tommy previously worked as a Superintendent LP Ciminelli overseeing the Buffalo Public Schools Project.

Tommy attributes his success in life and his career to always giving the people what they want.