Edit Current Bio
UCB is written collaboratively by you and our community of volunteers. Please edit and add contents by clicking on the add and edit links to the right of the content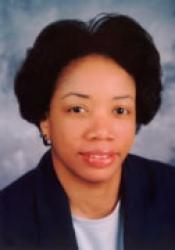 Born on 11-18-1971. She was born in Vicksburg, MS. She is accomplished in the area of Science.
Basic Info
Attachments
Relations
Organizations
Accomplishments
Schools
Employers
A native of Vicksburg , Mississippi , Tamara Brown has been a part of the Western New York community since 1994. Tamara, the younger of two children, was born on November 18, 1971 to Ophelia and Charlie Brown.

Baptized at the Jackson Street Missionary Baptist Church at the age of ten, Tamara considers her faith of most import. She began serving early in various church roles, including choir member, Sunday school teacher and secretary, and student day chairperson. Raised to understand that works are most demonstrative of Christian life, she regards service as a natural obligation to one's community.

Tamara received her elementary and secondary education in the Vicksburg public schools. A National Merit Finalist, she graduated from Vicksburg High School with honors in 1989 having received the school's Balfour award and having been entered into the school's Hall of Fame. Involvement in many organizations spurred a passion for community efforts and volunteerism, and she spent time during high school in activities at the Mississippi State legislature and in the nation's capital.

Tamara entered Vanderbilt University as an undergraduate in 1989. She was the first student at Vanderbilt to complete a double major in biomedical engineering and chemical engineering and received her Bachelor of Engineering degree in 1993. As an undergraduate, she assisted a research project conducting sheep studies to understand lung characteristics for application in human pulmonary edema.

While at Vanderbilt, Tamara served for three years on the school's historic Honor Council and reviewed cases as a part of the Undergraduate Student Conduct Council. She was Attorney General for the Student Government Association and was secretary of her class. She also chaired various endeavors at Vanderbilt, including the committee appropriating funds for Vanderbilt's athletic/wellness center.

Tamara also worked in the greater Nashville community during her time at Vanderbilt. At Olivet Missionary Baptist Church , she was credited for starting a tutoring program for youth.

She received her Master of Engineering degree in chemical engineering from the State University of New York at Buffalo . Her studies included a focus in technology management and materials, and her masters work culminated with a technology market assessment and a study of technology transfer in practice. Her Master's project focused on the use of "bio dots," synthesized nanomaterials used as biological tags. Tamara also completed a program in small business management from the Center for Entrepreneurship at Canisius College / Whele School of Business.

Professionally, Tamara focuses on emerging technology in the healthcare market. Since moving to Western New York as a part of a medical product design team, her work has included the design and development of many new medical devices, including auto-transfusion systems, orthopedic products, and fiber optic surgical devices employed in the treatment of prostate disease. As such, Tamara has led teams in the development of patented medical devices and has contributed to technical publications.

At the time of this writing, Tamara manages projects focused on assuring success in end-stage development, regulatory, and market transfer for new technologies as a part of Praxair, Inc.'s Healthcare Applications Research & Development team. In this role, Tamara is responsible for leading teams to commercialize healthcare innovations across North America .

Tamara is active in the Western New York community. She joined the Saint John Baptist Church in 1995. She was also a New York State Long Term Care Ombudsman.

Overwhelmingly, Tamara's community involvement is focused on improving opportunities for women and children. At Praxair, she is active in the mentoring program, spending time with a student regularly during the school year. A strong supporter for public school elementary and secondary education, she also leads the Praxair Scientist program. Analogous to visiting scientist programs at universities, the program exposes classrooms to the practical wonders of science.

A member of the Buffalo Club of the National Association of Negro Business and Professional Women's Clubs, Inc. for many years, Tamara chaired programs at a local women's shelter; she also chaired the annual gala, providing increased funds for the Club's scholarship fund.

She is a board member for the Girl Scout Council of Buffalo & Erie County. On the board, she has worked on the fund development committee and special events committee; she currently chairs the scholarship committee. She is also board member of Explore & More, a children's museum in East Aurora , where she is organizing a plan to introduce exploration and science to minority and underserved children.

She is heavily involved in the American Association of University Women (AAUW) and enjoyed two years as the vice president responsible for administering the local Educational Foundation which provides funds for education and promotes issues of equity for women and girls. In May, 2005, Tamara was elected the 115 th president of the Buffalo branch of AAUW. She is the first woman of color to be elected president of the organization.

On December 9. 2011 Tamara was honored by the White House as a Champion of Change. She was among a dozen men and women, who were named as "community heroes, helping to build the ranks of women in the nation's STEM workforce and ensuring that America's science and engineering enterprise is fueled by the diverse talents of all of its citizens. The bold work of these Champions epitomizes the President's vision of an all hands on deck effort by government, academia, non-profits and industry to maintain American's leadership in STEM fields for decades to come.", said Dr. John Holdren Assistant to the President for Science and Technology and Director of the White House Office of Science and Technology Policy.

Tamara regards relationships as key in life. As such, she is proud to be called granddaughter (by a 100-year old grandmother), daughter, sister, godmother, and friend.

In her spare time, she is at work on a book. She also enjoys reading, cooking, piano, art, and travel.