Edit Current Bio
UCB is written collaboratively by you and our community of volunteers. Please edit and add contents by clicking on the add and edit links to the right of the content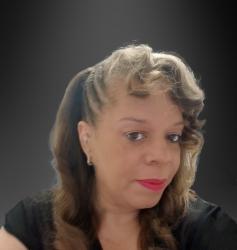 She was born in Buffalo, NY. She is accomplished in the area of Community.
Basic Info
Attachments
Relations
Organizations
Accomplishments
Schools
Employers
Mia Ayers-Goss is a compassionate community servant with the ability to motivate and inspire individuals in identifying their potential, and to continue and share this potential to serve others. With this ongoing quest to give, she has been able to promote significant, positive change in communities and individuals through advocacy, empowered by spearheading kindhearted humanitarian initiatives. During the COVID pandemic Mia coordinated and conducted multiple Citywide PPE, Masks, Food Distribution and Giveaways for thousands of families in need with the support of the BPS and other nonprofits in the city of Buffalo NY; also participated in Voter Registration Drives, and disseminated Census education and registration information. Mia takes pride in engaging a civically based approaches to community building as she is committed to a life-long service based on personal and professional experiences.


As a Buffalo, NY native and a single mother of 5, Mia Ayers-Goss grew up to be familiar with a striving mindset based on a strong foundation built on moral, spiritual, and educational values. These brief but significant attributes have naturally inspired her to become a voice to the voiceless and a beacon of hope to the hopeless. A primary focus of the many initiatives developed by Mia is to create and promote an inclusive community, empowered by diversity, throughout engagements to further advocate for and provide resources to the broader community. She also seeks to promote values of social justice, and equity, in addressing the critical issues affecting the inner-city residents.


Ms. Ayers-Goss enjoys working with people and providing insightful and honest service and product information for her interested clients. Professionally trained as a successful Business Marketing Consultant for online businesses, with over 25 years of experience working in sales and management, Mia Ayers-Goss has developed into an enthusiastic and outgoing digital marketing professional, with an innate ability to create new ideas for recruiting new clients and increasing the bottom line. She is a reliable, trustworthy, and ethical professional who takes pride in building business, brand awareness, and product loyalty through integrity. She prides herself in being an organized, dependable, and energetic leader who has the proven ability to effectively motivate fellow colleagues. Mia's confidence as a strong communicator and able presenter in everything from sales pitches to departmental presentations is continuing to grow.


Over the years, Mia Ayers-Goss has been involved in the community in many different ways. She has won both institutional and widespread respect for her dedication to uplifting working families and communities. She is a recently appointed Board member of the Women's Health Broadcast Network, and the Vice-President of the Courtland Avenue, Buffalo, New York, Block Club. Mia has received Honors, Awards, Volunteer Recognition and Community Service Work from the Most Valuable Parent, (MVP) a Nonprofit organization of which she is currently the Deputy Director; she serves on the Buffalo Public School Parent Congress committee; a proud Recipient of the Buffalo Economic Renaissance Corporation Entrepreneur Internship program; and she also received the Customer Service Award from HBO for Customer 1st National Program for Customer Service Training. Mia Ayers-Goss attended Medaille College, Buffalo, New York to study courses in Business Administration. Currently she is working on a 10-Step Empowerment program for young women.