Edit Current Bio
UCB is written collaboratively by you and our community of volunteers. Please edit and add contents by clicking on the add and edit links to the right of the content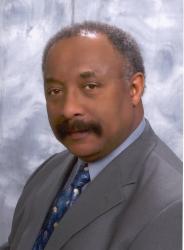 He was born in Detroit, MI.
Basic Info
Attachments
Relations
Organizations
Accomplishments
Schools
Employers
Melvin H. Watkins, a native of Detroit, Michigan, is a founding member of the Afro-American Historical Association of the Niagara Frontier, Inc. (AAHANF), and has been an invaluable asset to the Association. He played an instrumental role in assisting the Association in obtaining its charter in 1974, and since that time, he has served in all Executive positions: Second Vice President, First Vice President, President, and currently Treasurer. Watkins is proud to have been named the first Managing Editor of the Afro-Americans in New York Life and History interdisciplinary journal which was started by five members of the Association (including Watkins) in 1976. The first issue was published in January 1977 and has been published in January and June every year since then. To recognize his tireless dedication and service in many capacities, the Association presented Watkins with the William Wells Brown Award for Outstanding Service & Leadership in May 1982.
Although currently retired, Watkins led an extensive professional career. He began his career in 1960 with the United States Air Force where he served diligently as an Electronics Technician and received an honorable discharge after four years. Eager to better himself, Watkins immediately enrolled in Erie Community College and received an Associate in Applied Science degree in Electrical Technology in 1966. That same year, he was hired as Senior Electronics Research Technician in the Laboratory of Nuclear Studies at Cornell University in Ithaca, New York. At Cornell, he was responsible for the design, building, testing, calibration, repair and maintenance of experimental electronic circuits.
In 1968, Watkins continued his quest for professional excellence. He enrolled in the State University of New York at Buffalo and received his Bachelor of Science in Management in 1971 and his Master of Library Science in 1972. During his time at SUNY at Buffalo, Watkins served as Assistant to the Director of Training in the Personnel Department by assisting in the planning and implementation of training programs for university employees. He also spent time training in Urban Planning under the Research Foundation of State University of New York.
Combined, the training that Watkins received in Management, Library Science, and Urban Planning spawned his 33-year career with the Buffalo & Erie County Public Library system. In 1972, he was hired as Assistant Community Coordinator of Urban Services for the Erie County Public Library and held that position until 1975. He was then promoted to Branch Head of the North Jefferson Branch Library, overseeing staff, fiscal responsibility and facility operation. He continued in positions of leadership for the Public Library system, including Branch Manager for the Hamburg Public Library in Hamburg, New York and Branch Manager for the Greenhaven, Kenilworth, and Brighton Branch Libraries in the Town of Tonawanda, New York until his retirement in 2005. Watkins has been the only African American to manage branches in the City of Buffalo and two towns in Erie County. The New York State Commissioner of Education in 1980 named Watkins to the "Human Rights and Citizenship Workshop" designed to produce materials on the policies and perspectives of human rights and citizenship in New York's educational system. In the spirit of justice and civil rights in the workplace, he received the Citizen of the Year Award from the "KirklandÃ?¢ââ??¬ââ??¢s Corner" radio program in 2005 on WUFO AM radio.