Edit Current Bio
UCB is written collaboratively by you and our community of volunteers. Please edit and add contents by clicking on the add and edit links to the right of the content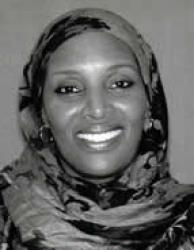 Basic Info
Attachments
Relations
Organizations
Accomplishments
Schools
Employers
LaVonne E. Ansari, Ph.D. is the first Muslim African American female Vice President of Niagara County Community College. Dr. Ansari's education includes a Bachelor's degree in Professional Studies from Brockport State College, a Certificate in Career Development and Management in Women's Studies from Cornell University , a Master's Degree in Multidisciplinary Studies from Buffalo State College and a Ph.D. in Sociology of Education at the State University at Buffalo.

Dr. Ansari became Vice President of Operations at NCCC in 2003. She is also the Director of Equity and Diversity. Dr. Ansari handles affirmative action related matters, as well as any complaints and grievances. The positions that she has held previously include Associate Director of Education Opportunity Center at the University of Buffalo, Associate Director of the BRIDGE Program and Director of Rehabilitation Occupation and Recreation Therapy for Psychiatry at Buffalo General Hospital. In addition, she has several years of experience working with community agencies conducting a variety of outreach and educational workshops, which include health and wellness, cross-cultural communications, multicultural training, cardiovascular and health studies. As the Co-Chair of Parents for Public Schools, she maintains an active involvement with the Buffalo Board of Education working to improve our children's education.

Dr. Ansari serves on several local and national boards. She serves as a member of the Mayor's Citizens' Rights and Community Relations Commission and Mosque Cares Board of Education. In addition, she is a member of the Niagara County Coalition for RACE and serves as the Coordinator of the Masjid Nu'Man Education department.

She has received numerous awards for her contributions to human rights, community involvement and education. Some of her awards include: the Niagara Falls Black Achiever's Award, International League of Muslim Women and the Interfaith Community Award and the 40 Under Forty Award. In 2000, she and her husband, Imam Fajri Ansari, received the first National Conference for Community and Justice Family Award.