Edit Current Bio
UCB is written collaboratively by you and our community of volunteers. Please edit and add contents by clicking on the add and edit links to the right of the content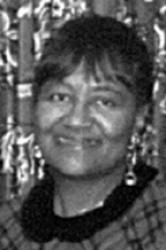 She was born in Raymond, MS.
Basic Info
Attachments
Relations
Organizations
Accomplishments
Schools
Employers
Beatrice Louise West-Anderson was born in Raymond, Mississippi. Her family would raise her at first in Jackson, Mississippi and later in Buffalo, New York. She continued her education at The State University of New York at Buffalo where she earned a Bachelor of Science Degree in Business Administration and a Master's Degree in Economics.

She retired from National Fuel Gas in 1996 after 22 years of dedicated service on the management staff. Following her retirement, she was employed at the Moot Senior Center, and worked there for two years as an Activity Coordinator and also as the Director of the center.

Mrs. Anderson loves helping people, especially the seniors and youth of her community.

Among her many achievements, Beatrice received the Black Achiever's Award in 1977 and was listed in Who's Who in Business and Industry in 1998.

She is a member of Zeta Phi Beta Sorority, the Harriet Tubman Club, and remains a member of the Mary B. Talbert Civic and Cultural Club in Buffalo.

Before moving to Los Banos, California, Beatrice was an active member of Bethel A.M.E. Church for over 30 years. She served as member of the Trustee Board, Director of the Young People's Division (YPD), Past Vice President of Build Organization, Buffalo World Hospitality Group, and several other community organizations promoting the betterment of the community.

Beatrice is the proud mother of five children and two grandchildren.

Her motto is "Let your light so shine before men, that they may see your good works and glorify your Father in heaven" (Matthew 5:16).